Cyclone Land Development was founded in1985, with a goal of providing service with excellence to the construction industry in the Southeast.
More than three decades later, Cyclone continues its most capable pursuit through the coordinated efforts within each division of their operation. The Cyclone Team achieves this success through several key areas within our company. Safety is first and foremost our top priority. Continuing education and self-improvement are vital foundations for Cyclone.
Estimating is at the forefront of Cyclone.  Through the use of the latest technology, we can provide the most accurate cost estimates available.  We have the knowledge and experience to provide budgets and schedules for commercial, industrial and residential projects. We have the ability to analyze and evaluate plans in any stage of development – from preliminary sketches to final permitted drawings – to determine the most cost-effective methods of construction.
The most visible part of Cyclone is our field operations department encompassing a talented and experienced workforce. Qualified and skillful project managers and field superintendents monitor each phase of a project from startup to finished product, continually interfacing with field supervisory staff and the client to ensure the seamless completion of each job.
The information hub of Cyclone is our Accounting and Cost Control Department. Our responsibility is to efficiently and effectively communicate necessary information.  We are equipped to link field operations into costing to produce seamless billing. Real-time information is always available for each and every phase of the project to guarantee efficient organization and productivity.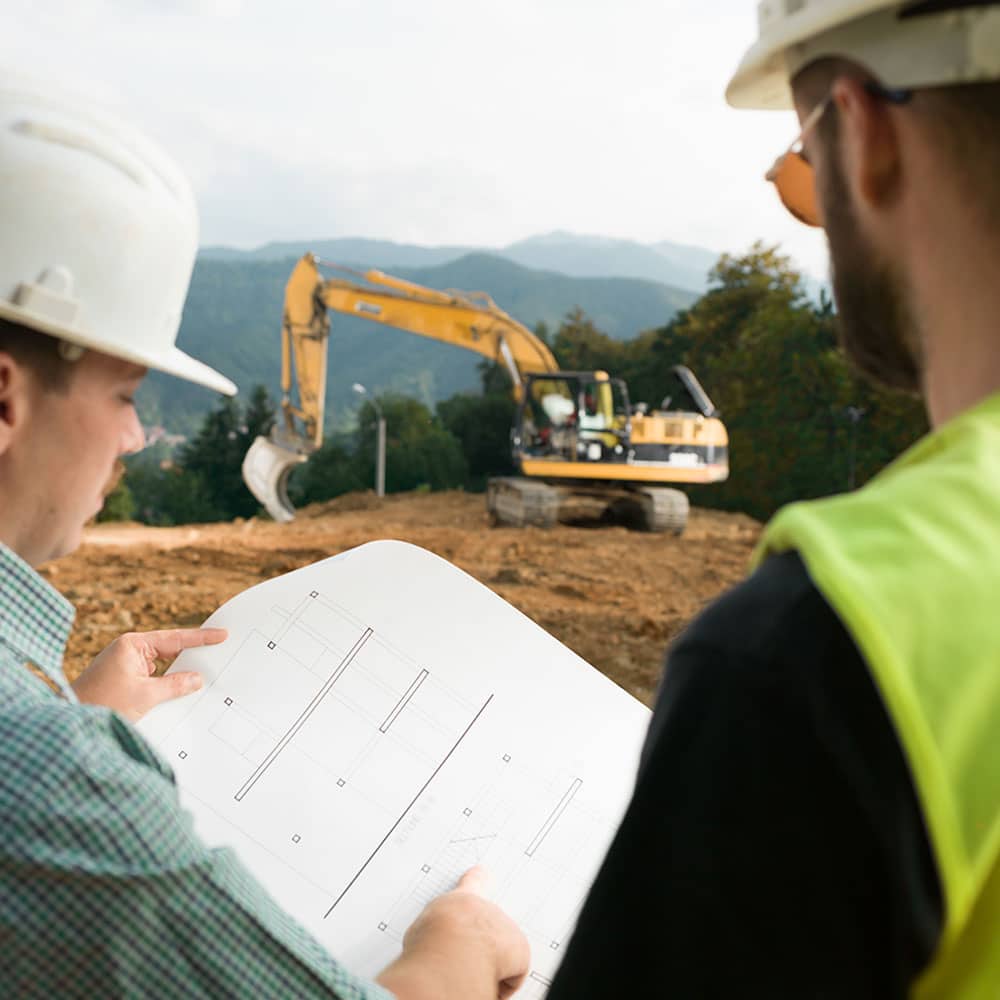 Our expert project management and field staff utilize the latest equipment and technology to build your site on time and on budget.
Our business development department seeks to build new client relationships and nurture existing, valued customers.
The founders of Cyclone Land Development believe that our company manual was written over two thousand years ago, and the words contained in it would be the guidance for our company and our daily lives.
Cy Johnson
President/Chief Executive Officer
Cy founded Cyclone Land Development in 1985. Since a kid, he has always known what he wanted to do. He has led the company for nearly 35 years, shaping it into one the most capable and respected heavy industrial site contractor companies in the South East today.
Hamp Covington
Sr. Vice President/Chief Estimator
Hamp is a graduate of Georgia Institute of Technology (Civil Engineering). He has been involved in heavy construction since 1978, working on some of the biggest infrastructure jobs including the Brookwood Interchange, Lakewood Interchange and the Atlanta Downtown Connector. Estimator / Project Manager since 1990 on a variety of commercial, retail, and industrial site work projects.
Bernie Garrison
Treasurer/Chief Financial Officer
Bernie is a Graduate of Wingate College with Bachelor's degrees in Economics and Business Administration. He has been a part of Cyclone Land Development since 1998. Bernie manages the accounting/financial sides of the company including cost tracking and budgeting of daily operations
Erik Pederson
Estimator/GPS
Graduate of Eastern Washington University, Bachelors of Science & Technology Construction. Erik has been with Cyclone since 2006 and specializes in 3D modeling, machine control, and GPS systems. From bid to finish grade, he plays a huge roll in site balance and providing the value engineering that has made Cyclone so successful at minimizing costs for our clients.
Brandon Miller
Project Manager
Brandon is a Georgia Institute of Technology graduate with a Bachelor's degree in Civil Engineering. He has been in the industry since he graduated in 2002 and has worked with Cyclone for over 7 years. Brandon responsibilities include project management from initial concept budgeting to final project closeout. He is certified OSHA 10, Trenching and excavation competent person, confined space, NPDES Level 1A, CPR, UAS remote pilot.

FOR ALL YOUR SITE CONSTRUCTION NEEDS